Our Team Alpha DAWGs decided to make a version of the arcade game Boulder Dash with a visual theme inspired by cyberpunk and Egyptian mythology.  We chose Boulder Dash as our base game because it was a simple game that most of the team found fun to play.
We made a lot of concept art before finalizing the look of the game, tweaking color palettes and the designs of the characters and the environment.
Development Process
While the artists were working on finding the visual style, the programmers created a prototype of the game. The early prototype had character movement and boulder physics.
The team started adding more as the base prototype was ready, like polishing and adding visual assets and refining the core mechanics of the game. As we were working on the game the team had to balance their time between working on the game and other school work.
We added collectibles, character animations, and the Main Menu prototype.
After ensuring that the gameplay would work without bugs, the team started working on adding in animated backgrounds, enemies, and a lot of levels as well as the Main Menu and other UI. The game also got a score system and a timer.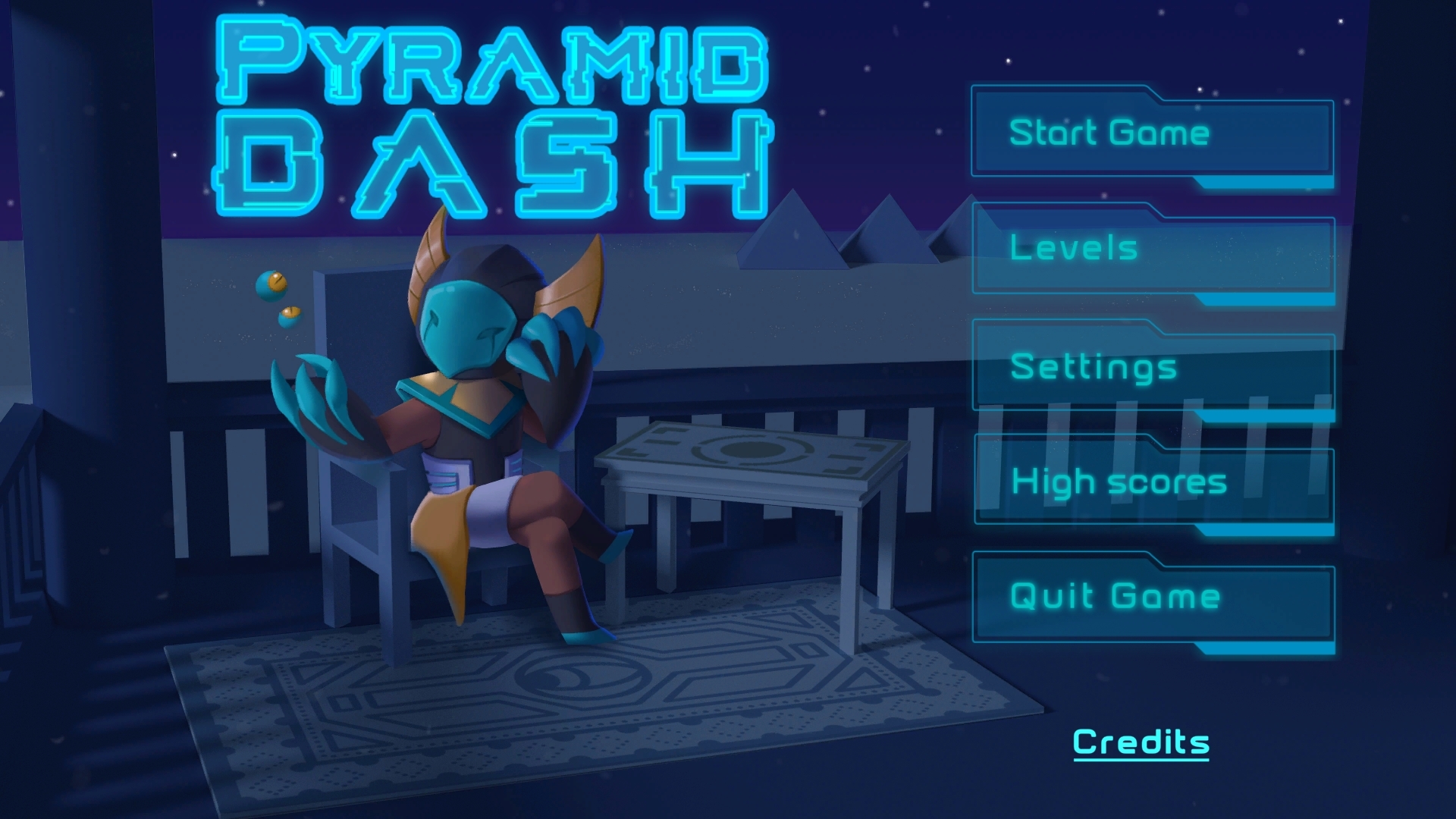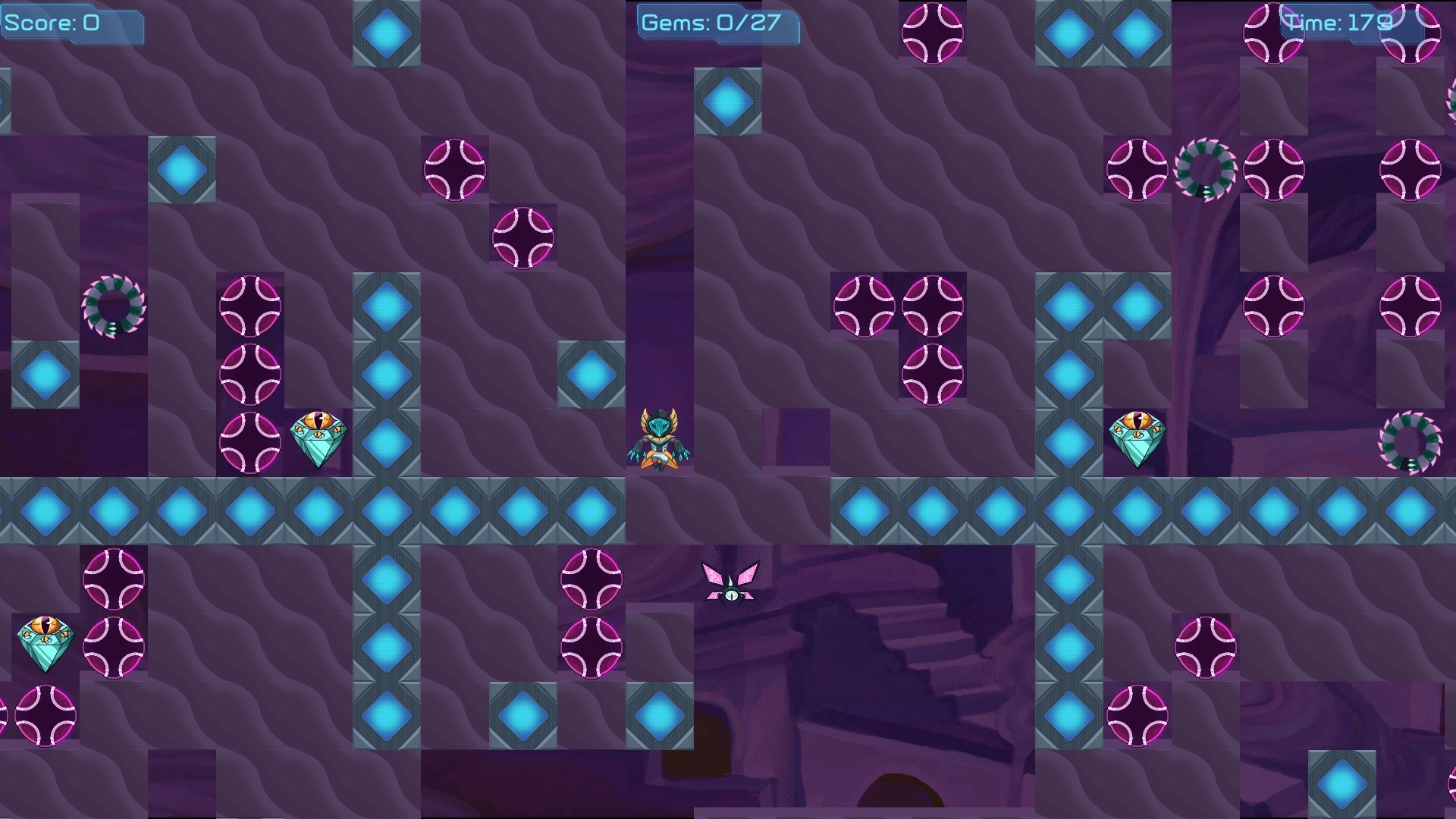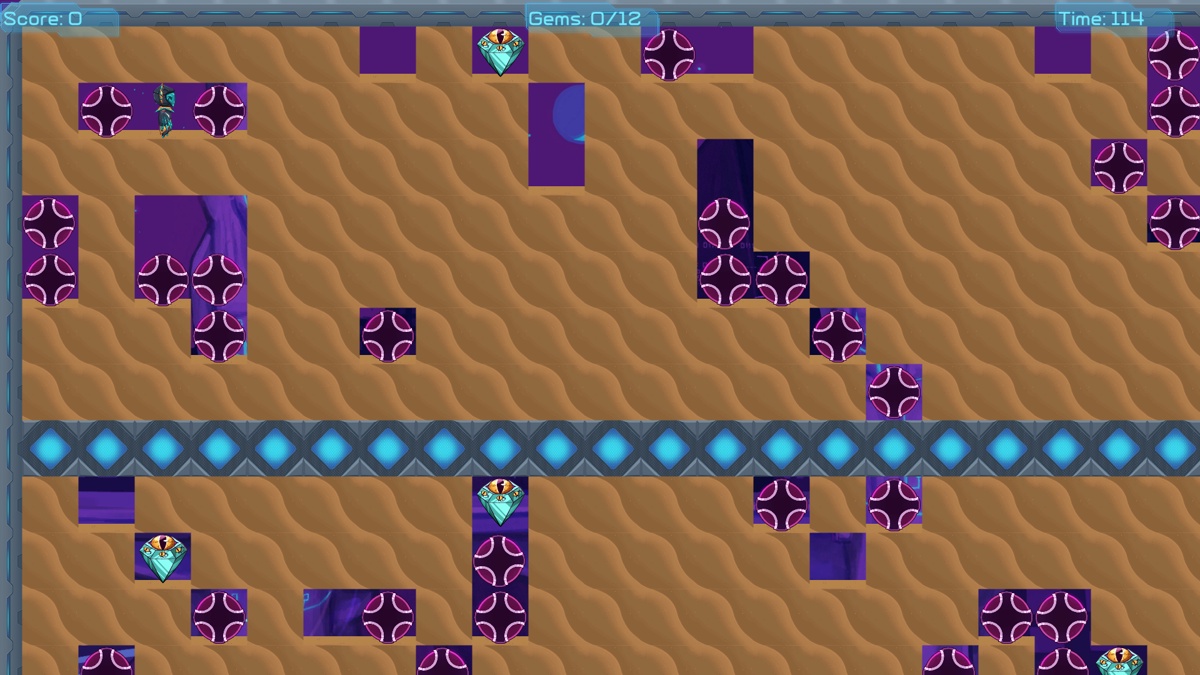 As we were already quite far with the game, we decided to add in the dialogue story parts with animated character sprites to push the story of the game a bit further. This had been planned from the beginning as something we wanted to add if we had the time for it.
While working on the game project we learned a lot about Unity and the power of friendship. The communication within the team worked well and everyone did their part.
The members of the amazing Team Alpha DAWG are:
Programmers:
Samu Lehtineva
Amanda Vanhatalo
Artists:
Siiri Syvänen
Coral Nguyen
Ere Kreula
Ada Ikonen
Erika Markkinen
Also from outside the team, we received music from:
Brandon Emene